Your Trusted Partner
in Agricultural Genomics
Platform Genetics is a trait development and genomics service company addressing the needs of seed companies and public-sector plant breeding programs.
Platform Genetics' core service, Deep Variant Scanning (DVS), enables clients to harness the power of reverse genetics for trait development and crop improvement. Our patent-protected technology is rapid, cost-effective and suited to any crops including polyploid species, species with large genomes and outcrossing/heterozygous species.
DVS can be used in permanently-archived variant populations and transient variant populations or to access naturally-occurring genetic variation in germplasm collections.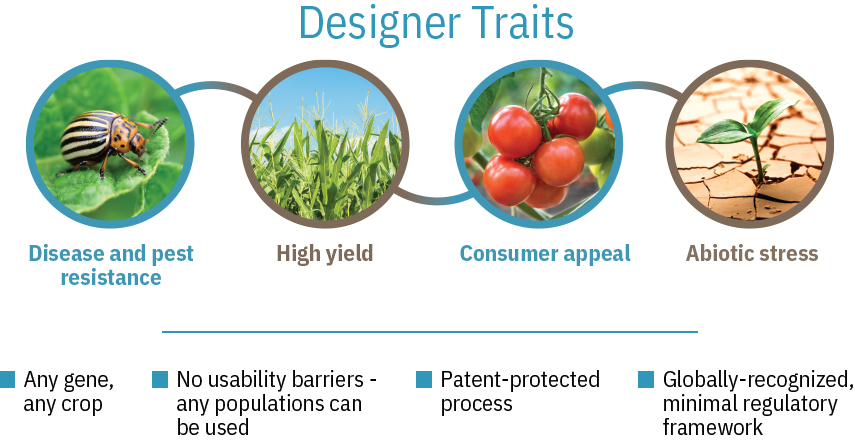 Additional Services Offered
1
High-throughput DNA extraction
Genomic DNA extraction according to customer specifications (concentration, volume, quality) for downstream sequencing or genotyping applications.
2
High-throughput genotyping and data analysis
High-resolution DNA melting (HRM)-based assays for marker-assisted selection, trueness-to-type, hybrid-cross confirmation, recurrent parent similarity or variety ID.
3
Genotyping-by-Sequencing (GBS)
Simultaneously discover Single Nucleotide Polymorphisms (SNPs) in a population and genotype all members of the population. Useful for SNP discovery, genetic diversity analysis and genetic distancing.
4
Whole genome sequencing
Genome sequencing, assembly and gene annotation using the latest technologies (10X genomics, Phase Genomics, PacBio, Oxford Nanopore, Illumina).
5
Genetic mapping and marker development
Custom QTL mapping projects to develop trait-linked markers.
6
Metabolic profiling
Waters Xevo qTOF enables untargeted, discovery-based metabolomics investigation.
7
Custom Genetic Variant Population Development
Chemical mutagenesis dose determination, large-scale treatment and population archiving.