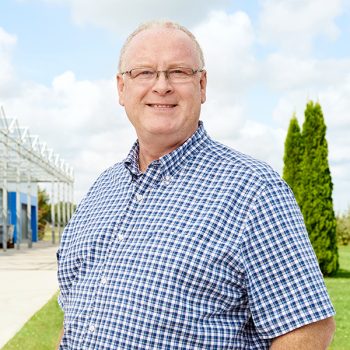 Ian Potter,
President & CEO
Ian Potter, PhD is President & CEO of Platform Genetics Inc. and also of its parent company, Vineland Research and Innovation Centre. Ian is an experienced executive who was recently Vice President, Engineering and Vice President, Business Management with the National Research Council of Canada (NRC).
He was also Chief Operating Officer at Alberta Innovates – Technology Futures (AITF). Ian has a successful track record working with many business models for research funding and commercialization as well as a strong experience developing and collaborating with a broad network of stakeholders.
He holds a PhD in Mechanical Engineering from the University of Calgary (Canada).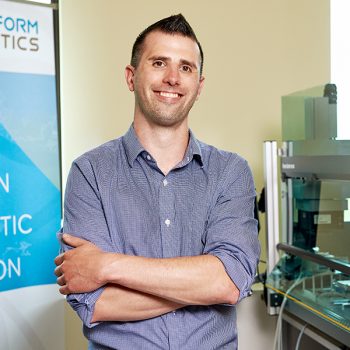 Michael Pautler,
Head of Genomics Services
Michael Pautler, PhD is Head of Genomics Services for Platform Genetics where he is responsible for scientific operations as well as North American business development. Mike takes pride in serving as a trusted discussion partner, working closely with clients on project design and execution. He provides technical expertise in plant molecular genetics, genomics and developmental biology with more than a decade of experience working closely with the seed industry on trait development projects.
Mike joined Vineland Research and Innovation Centre in 2013 as Research Scientist in Applied Genomics leading a program in horticultural trait development. His team has been engaged in next-generation DNA sequencing, marker development and plant phenotyping in a wide range of crop species.
He completed his PhD from the Cold Spring Harbor Laboratory in New York (U.S.A). He has authored scientific papers in high-profile journals such as Plant Cell and Genome Research and patented a gene that controls yield in corn.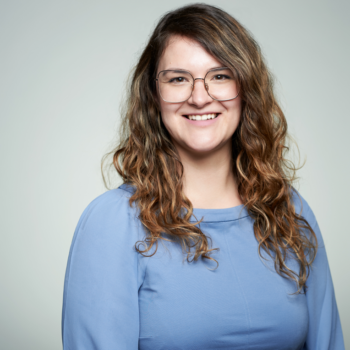 Carina Carianopol,
Genomics and Trait Development Specialist
Carina Carianopol, PhD is the Genomics and Trait Development Specialist for Platform Genetics and is responsible for overseeing the execution of client projects. Disciplined project management resulting in timely and cost-effective execution and delivery of client projects is her top priority. Carina provides technical expertise in plant molecular genetics, abiotic stress response and systems biology. She has experience managing high-throughput projects requiring the integration of several types of data and inputs from several teams.
Carina completed her PhD from the University of Toronto (Canada), during which time she authored several scientific papers.